Glenn Youngkin's recent electoral victory over Terry McAuliffe sent shockwaves across the political landscape.  Republican candidates also won their respective races for Lieutenant Governor and Attorney General, and the GOP appears poised to control the House of Delegates 52-48, although two races face recounts.
Outlook on Glenn Youngkin's Victory in the Virginia Gubernatorial Election
Governor-elect Youngkin and a Republican-controlled House of Delegates have the potential to dramatically alter many of Virginia's new laws even if they do not take any action.
New Virginia Labor and Employment Laws
Since Democrats took control of the House of Delegates and Senate for the first time in decades in 2019, they succeeded in passing dozens of laws impacting Virginia's employers and employees.  These laws include:
•The Virginia Whistleblower Protection Act
•Employee Misclassification Laws
•Increase to Virginia's Minimum Wage and
What happens if Governor-elect Youngkin and a split General Assembly do nothing?
Virginia's minimum wage is currently $9.50 as of May 1, 2021.  It is scheduled to increase to $11.00 per hour on January 1, 2022 and $12.00 per hour on January 1, 2023.  Further increases to $13.50 on January 1, 2025 and $15.00 on January 1, 2026 are contingent upon the General Assembly's enactment by July 1, 2024.
Stalled Increases to the Minimum Wage?
It is unlikely that a GOP House or Governor will approve those increases.  While Virginia's minimum wage law has a provision that Virginia will immediately adopt that wage as the minimum wage for enforcement should the federal minimum wage ever outpace the Virginia minimum wage, such a scenario is unlikely given the gridlock in Washington.  The far more likely scenario is that Virginia's minimum wage will remain stalled at $12.00.
Marijuana Decriminalization in Virginia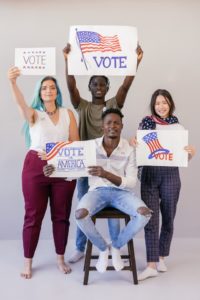 Governor-elect Youngkin and the split General Assembly could also have an impact on marijuana.  Virginia decriminalized simple possession of marijuana in 2020 and prohibited employers from requiring applicants to disclose past charges for marijuana possession.
In 2021, lawmakers passed legislation preventing employers from taking adverse employment actions against cannabis oil users and also legalized recreational marijuana.
However, while Governor Northam signed legislation in April of this year allowing adults to possess and grow small quantities of cannabis, the legislation set a timeline by which state regulators had to determine when adult-use cannabis retail sales could commence.  No Republicans voted for the measure and the issue of recreational sales may remain in limbo during the Youngkin administration.
Some Laws May Not Be Impacted
The other new employment laws outlined above are unlikely to change.  The democratic-controlled Senate was not on the ballot this year and is not likely to repeal laws it passed in the last two.  But, the Senate is up for grabs in 2023 and repeal of some of these laws could be an issue.
What other action is likely?  Probably not much.  A divided government tends to maintain the status quo. But the Democratic momentum is over.
Labor and Employment Attorney in Northern Virginia
All these scenarios and others may result in the need for legal advice from an labor and employment attorney in Virginia. Contact us today to learn more about how we can help. We have offices located in Fairfax, Northern Virginia and our lawyers have over 100 years of combined experience.